Welcome to order it with 20% off coupon code " RJBJUEFY " ,which valid till end of April .
In the box you will find:
1x Glaz RDSA V1.1 whole unit (with Stainless steel top cap )
2 x Spare glass top cap
1 x Allen Key
1x Spare o-rings and grub screws
1 x Post for seriesmodular
1 x Squonk pin
2 x Peek insulator
1 x User manual
1 x Steam Crave sticker

1 x Notice card
Add Metal top cap with diagonal top-side airflow Improved Squonk part to stop over-squonk leaking
Most Flexible and Diversified RDSA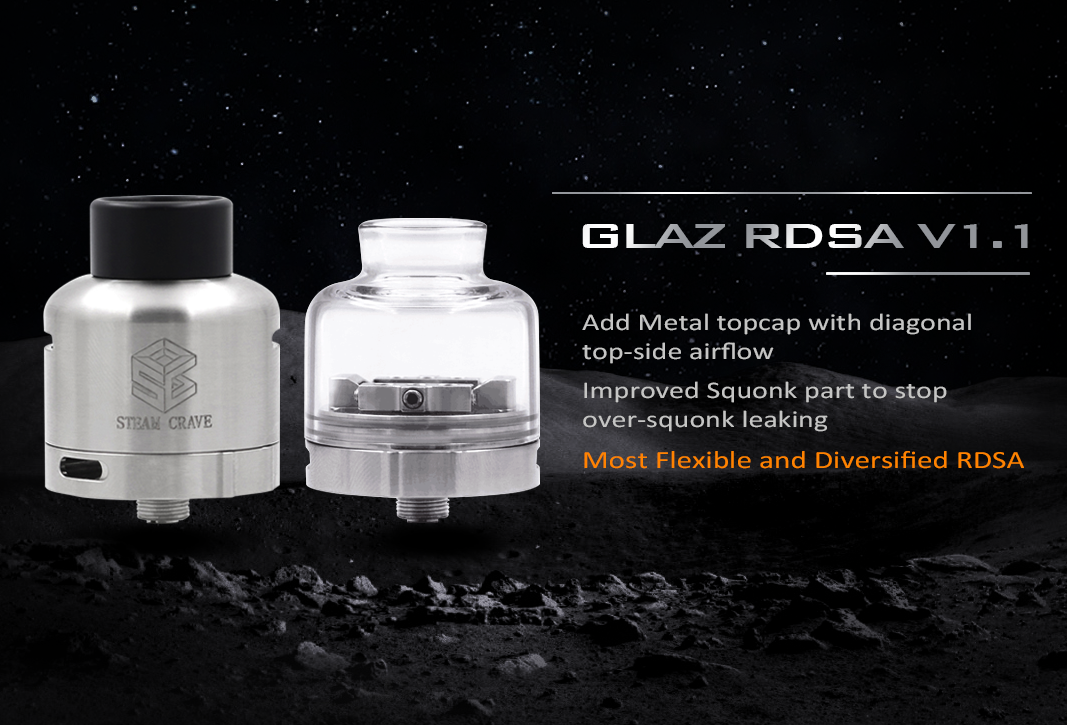 What is Glaz RDSA new metal cap?
- Diagonal top-side airflow
- Hitting coils directly
- Concentrated airflow for best flavor production
- You can select to have both top-side airflow and bottom airflow open together, or close bottom airflow for zero leaking
It is most Flexible and Diversified RDSA!